Home

Il Servizio Job Placement dell'Università di Pisa organizza due giornate di incontri con aziende del settore ICT il 18 e 19 febbraio nell'Aula Gerace del Dipartimento di Informatica.
La mattina sono previste delle presentazioni da parte delle aziende, che illustreranno le loro attività e i profili richiesti. Nel primo pomeriggio si terranno i colloqui individuali in sessioni parallele.
Maggiori informazioni sono disponibili a questo indirizzo:
http://jobplacement.unipi.it/index.php?page=default&id=422&lang=it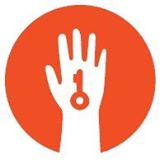 ISF is a non-profit organization that works to bridge the gap between those who have an effective access to the digital technologies and those who are still excluded, in Europe and worldwide. With 10 years of field work, hundreds of members, 11 regional offices and an invitation to present its activities at the UN in Geneva, ISF is an example of the importance of the Information Technology as a key to social and economic development.
Notizie da UNIPI
Dal MIUR un milione di euro per tre giovani ricercatori dell'Università di Pisa

Grazie a un finanziamento di quasi un milione di euro potranno avviare la loro attività di ricerca indipendente e lavorare a progetti che indagheranno modelli informatici per l'apprendimento automatico, la presenza dei minerali di tallio in Versilia e il funzionamento dei bilanci aziendali. Sono Davide Bacciu del dipartimento di Informatica, Cristian Biagioni di Scienze della Terra e Giulio Greco di Economia e Management i tre giovani...

Lauree con doppio titolo: due corsi aprono le porte di Parigi

All'Università di Pisa arrivano altri due corsi di laurea che rilasciano il titolo doppio: dopo aver superato la selezione di un'apposita commissione, gli studenti delle lauree magistrali in Fisica e in Informatica per l'Economia e per l'Azienda (Business Informatics) potranno accedere a un percorso che li porterà a conseguire un titolo valido a Pisa e all'estero. Per gli studenti della laurea magistrale in Fisica si aprono le porte della...
Un ELEA all'Ultrafragola

Località: Varie località della città di Pisa - Pisa PI, ItaliaData: 19 Febbraio 2016 18:30 - 20 Febbraio 2016 22:33Il 19 e il 20 febbraio Museo degli Strumenti per il Calcolo organizza "Un ELEA all'Ultrafragola. Avventure grafiche di Ettore Sottsass", due giorni dedicati alle opere del grande architetto e designer scomparso del 2007. Programma 19 febbraio 2016 ore 18.30 Cinema Arsenale, Vicolo Scaramucci 2, Pisa Documentare Sottsass: documentari e parole su Ettore Sottsass...