Home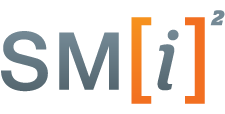 The Department of Computer Science has recently joined the Italian Mathematical Sector (a network of excellence Italian research centers with experience in Industrial Mathematics). It will be involved in the initiatives of the Mathematic Office and in the collaborative requests for business. Here is a description of the project: http://www.sportellomatematico.it/SMII/.
Notizie da UNIPI
Spin off e start up trovano casa al dipartimento di Informatica con l'Innovation Lab

Al dipartimento di Informatica dell'Università di Pisa nasce l'Innovation Lab, un nuovo spazio che ospiterà alcune aziende spin off e start up del settore dell'ICT che fanno riferimento al dipartimento: BioBeats, BioCare Provider, Geckosoft, Tennis Commander e Zerynth. All'inaugurazione della nuova struttura, che si è tenuta lunedì 3 aprile, sono intervenuti il direttore del dipartimento di Informatica, Gianluigi Ferrari, il fondatore di...

Arriva il fog computing, l'evoluzione del cloud per il mondo dell'Internet of Things

Si chiama fog computing ed è un nuovo paradigma tecnologico che promette di essere un'evoluzione del cloud, utile soprattutto per il mondo dell'Internet of Things. Come funziona? Se oggi la "nuvola" è l'ambiente più usato per gestire le applicazioni a distanza, la "nebbia" offre il vantaggio di supportare meglio le nuove applicazioni informatiche nel nostro mondo connesso, come autoveicoli a guida autonoma, sistemi di monitoraggio remoto dei...