Home
We are glad to announce the first annual PhD event in Computer Science research, hosted by the Department of Computer Science of the University of Pisa. The event will be structured in three main sessions: Big Data & Artificial Intelligence, Industry 4.0 and beyond, Internships and Awards. Students will pitch for 10 mins about the results contained in their PhD thesis, or about worth-to-mention internship experiences in companies, or about awards they got in 2018 for their researches.

A stunning half-day event, with a number of inspiring presentations given by our PhD students on their research achievements, innovation impact and future research perspectives.

The event is totally free and open to everyone. Undergraduate students, professors, researchers as well as innovators and companies are warmly invited to attend.
Details about this event can be found at http://phdevent.di.unipi.it/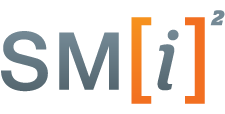 The Department of Computer Science has recently joined the Italian Mathematical Sector (a network of excellence Italian research centers with experience in Industrial Mathematics). It will be involved in the initiatives of the Mathematic Office and in the collaborative requests for business. Here is a description of the project: http://www.sportellomatematico.it/SMII/.
Notizie da UNIPI
Quando il calcio incontra l'informatica: 50 hacker a Pisa per la Soccer Data Challenge

Si è svolta a Pisa il 12 e 13 ottobre 2018 la Soccer Data Challenge la competizione aperta a tutti gli appassionati di dati e calcio organizzata all'interno di Internet Festival con il supporto del Master in Big Data dell'Università di Pisa, WyScout e l'infrastruttura di ricerca europea SoBigData. Le 10 squadre partecipanti avevano a propria disposizione le informazioni relative a una intera stagione di serie A: oltre 500mila eventi di gioco...

Prestigioso riconoscimento per tre docenti del Dipartimento di Informatica

I professori Roberto Barbuti, Roberta Gori e Paolo Milazzo del Dipartimento di Informatica dell'Università di Pisa hanno vinto il premio per il "risultato teorico dell'anno" assegnato dalla International Membrane Computing Society (IMCS), grazie al lavoro "Multiset Patterns and Their Application to Dynamic Causalities in Membrane Systems". Da sinistra Paolo Milazzo, Roberta Gori e Roberto Barbuti. L'International Membrane Computing...