Home
Venerdì 30 giugno, alle ore 15.30 in Sala Seminari Ovest, presso il Dipartimento di Informatica al Polo Fibonacci, verrà presentato in teleconferenza il programma aizoOn4Talent, rivolto agli studenti delle lauree magistrali in facoltà tecnico-scientifiche delle principali università italiane. Il programma mette a disposizione borse di studio per studenti alla fine del loro percorso nella laurea magistrale per lo svolgimento di tesi di laurea presso AizoOn. Recentemente, una borsa è stata assegnata ad uno studente della magistrale in Informatica e Networking (vedi flyer).
(This announcement is in Italian, as the event will be entirely run in Italian, and the presented program will also be eventually entirely run in Italian)
12 PhD fellowships in Computer Science at the University of Pisa, covering three years: Nov 2017 – Oct 2020
This PhD is a joint collaboration between the University of Pisa and the Universities of Florence and Siena. One of the 12 PhD fellowships is specifically reserved to students which got their master degree outside Italy, and one fellowship is devoted to researches on ICT for Industry 4.0. Fellowships are increased by 50% for periods of research visits abroad. Extra funding is available for participation to international conferences, schools, workshops, and short research visits. The language of the PhD program is English.
The deadline for applications is 19 July 2017 (hr 13:00).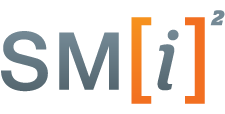 The Department of Computer Science has recently joined the Italian Mathematical Sector (a network of excellence Italian research centers with experience in Industrial Mathematics). It will be involved in the initiatives of the Mathematic Office and in the collaborative requests for business. Here is a description of the project: http://www.sportellomatematico.it/SMII/.
"Borsa di studio" for the students registered on 2015-16
The students admitted to Computer Science and Networking in 2015-2016 (the ones registered now at the second year) may apply for the "borsa di studio" originally planned in the call, whose call is published at the University of Pisa web site. The deadline for the applications is set to June 2, having the call being published on May 18, but this is holiday in Italy so the actual deadline will be June 5th (the next working day). Please consider anyway to prepare and present the application earlier, if you can. The amount is 2000 euros, and could not be cumulated with other grants (e.g. those from "Diritto allo Studio").
Procedura comparativa per l'attribuzione di assegni per l'incentivazione delle attività di tutorato, didattico - integrative - Scadenza 17/03/2017
Notizie da UNIPI
Spin off e start up trovano casa al dipartimento di Informatica con l'Innovation Lab

Al dipartimento di Informatica dell'Università di Pisa nasce l'Innovation Lab, un nuovo spazio che ospiterà alcune aziende spin off e start up del settore dell'ICT che fanno riferimento al dipartimento: BioBeats, BioCare Provider, Geckosoft, Tennis Commander e Zerynth. All'inaugurazione della nuova struttura, che si è tenuta lunedì 3 aprile, sono intervenuti il direttore del dipartimento di Informatica, Gianluigi Ferrari, il fondatore di...

Arriva il fog computing, l'evoluzione del cloud per il mondo dell'Internet of Things

Si chiama fog computing ed è un nuovo paradigma tecnologico che promette di essere un'evoluzione del cloud, utile soprattutto per il mondo dell'Internet of Things. Come funziona? Se oggi la "nuvola" è l'ambiente più usato per gestire le applicazioni a distanza, la "nebbia" offre il vantaggio di supportare meglio le nuove applicazioni informatiche nel nostro mondo connesso, come autoveicoli a guida autonoma, sistemi di monitoraggio remoto dei...