Home
**Talent@SAP NOW* è l'unico evento dedicato al mondo del lavoro che dà l'opportunità ai giovani di:
partecipare a SAP NOW Milano e assistere a eventi live sulla digital transformation, ascoltare speech motivazionali, visitare gli showcase più innovativi,
prendere parte alle sessioni di job speed-date e incontrare i responsabili HR di SAP e delle aziende Partner che sono alla ricerca di brillanti laureandi e laureati da inserire nel proprio organico.
Di seguito le aziende ad oggi partecipanti (elenco in continuo aggiornamento):
SAP, Altea UP, Capgemini Italia, Clarex, Deloitte Consulting, Derga Consulting, Engineering Ingegneria Informatica, Everis Italia, IBM, Indra, KPMG, PwC, Techedge, UMANA
L'evento avrà luogo il 18 ottobre 2018 presso Fieramilanocity.
L' ingresso è GRATUITO previa iscrizione al seguente link: http://www.talent.sapnow.it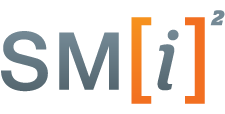 The Department of Computer Science has recently joined the Italian Mathematical Sector (a network of excellence Italian research centers with experience in Industrial Mathematics). It will be involved in the initiatives of the Mathematic Office and in the collaborative requests for business. Here is a description of the project: http://www.sportellomatematico.it/SMII/.
Notizie da UNIPI
Quando il calcio incontra l'informatica: 50 hacker a Pisa per la Soccer Data Challenge

Si è svolta a Pisa il 12 e 13 ottobre 2018 la Soccer Data Challenge la competizione aperta a tutti gli appassionati di dati e calcio organizzata all'interno di Internet Festival con il supporto del Master in Big Data dell'Università di Pisa, WyScout e l'infrastruttura di ricerca europea SoBigData. Le 10 squadre partecipanti avevano a propria disposizione le informazioni relative a una intera stagione di serie A: oltre 500mila eventi di gioco...

Prestigioso riconoscimento per tre docenti del Dipartimento di Informatica

I professori Roberto Barbuti, Roberta Gori e Paolo Milazzo del Dipartimento di Informatica dell'Università di Pisa hanno vinto il premio per il "risultato teorico dell'anno" assegnato dalla International Membrane Computing Society (IMCS), grazie al lavoro "Multiset Patterns and Their Application to Dynamic Causalities in Membrane Systems". Da sinistra Paolo Milazzo, Roberta Gori e Roberto Barbuti. L'International Membrane Computing...