Home
Scuola Superiore Sant'Anna (hereafter "the School"), along with the University of Pisa, announces for the Academic Year 2018-2019 a public competition for admission to the Master Degree Programme in Computer Science and Networking (Laurea Magistrale in Informatica e Networking, LM-18), offered jointly by the Department of Computer Science of the University of Pisa and the Institute of Communication, Information and Perception Technologies (hereafter "the TeCIP Institute") of the School. Further information on the Master Degree Programme is available at http://mcsn.sssup.it/ and http://www.di.unipi.it/it/didattica/wtw-lm.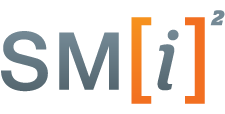 The Department of Computer Science has recently joined the Italian Mathematical Sector (a network of excellence Italian research centers with experience in Industrial Mathematics). It will be involved in the initiatives of the Mathematic Office and in the collaborative requests for business. Here is a description of the project: http://www.sportellomatematico.it/SMII/.
Notizie da UNIPI
Tre incontri per indagare la complessità delle opere di Escher

Un percorso di incontri tra numeri, formule logiche, algoritmi, modelli della fisica e della mente per guardare con nuovi strumenti le opere di Escher in mostra a Palazzo Blu. In contemporanea con l'esposizione che Pisa dedica all'artista olandese, il dipartimento di Informatica dell'Ateneo pisano, in collaborazione con la Fondazione Palazzo Blu, propone tre iniziative nate dal libro "Gödel, Escher, Bach", uno dei cardini del pensiero...

Al dipartimento di Informatica studenti e dottorandi sperimentano "Barrel"

Al dipartimento di Informatica dell'Università di Pisa è stato sperimentato "Barrel", uno strumento sviluppato dal gruppo di ricerca Service-oriented, Cloud and Fog Computing, coordinato dal professor Antonio Brogi, che facilita l'analisi di applicazioni Cloud costituite da più componenti e permette di semplificarne la gestione. L'esperimento condotto, della durata di due ore, ha visto coinvolti oltre 25 volontari tra studenti di Informatica...