Home
Scuola Superiore Sant'Anna (hereafter "the School"), along with the University of Pisa, announces for the Academic Year 2018-2019 a public competition for admission to the Master Degree Programme in Computer Science and Networking (Laurea Magistrale in Informatica e Networking, LM-18), offered jointly by the Department of Computer Science of the University of Pisa and the Institute of Communication, Information and Perception Technologies (hereafter "the TeCIP Institute") of the School. Further information on the Master Degree Programme is available at http://mcsn.sssup.it/ and http://www.di.unipi.it/it/didattica/wtw-lm.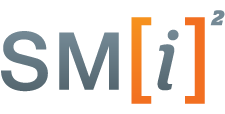 The Department of Computer Science has recently joined the Italian Mathematical Sector (a network of excellence Italian research centers with experience in Industrial Mathematics). It will be involved in the initiatives of the Mathematic Office and in the collaborative requests for business. Here is a description of the project: http://www.sportellomatematico.it/SMII/.
Notizie da UNIPI
Il portiere elettronico El.Go. protagonista di un torneo di calcetto

Un torneo di calcetto molto particolare si è svolto al Liceo Carducci di Pisa: tre squadre, due del Carducci e una dell'IIS Santoni di Pisa si sono sfidate in un torneo cinque contro cinque. In campo però non erano schierati i canonici dieci giocatori, perché a custodire le porte delle due squadre c'erano due portieri elettronici, El.Go. (Electronic Goal Keeper), progettati e costruiti dal team del professor Luca Fanucci, del...

Virtual reality e storytelling multimediale: una call per artisti e designer

Fondazione Sistema Toscana e il dipartimento di Informatica dell'Università di Pisa, con il sostegno di SIAE e MiBACT, nell'ambito dell'iniziativa "Sillumina – Copia privata per i giovani, per la cultura", organizzano "Storie dell'altro mondo (virtuale)", un corso di specializzazione gratuito a numero chiuso incentrato sulle tecniche della Virtual Reality applicata al Web e alla narrazione video, la cui fase finale si svolgerà in occasione...