Home
The TeCIP Institute of the Scuola Superiore Sant'Anna announces the following study prizes as part of the joint initiative with the University of Pisa, Master's Degree in Computer Science and Networking:
n. 3 study prizes worth € 2,000.00 (gross beneficiary) for students who have recorded the best performance in the first year of the course, even if they receive DSU contributions;
n. 1 graduation prize worth € 1,500.00 (gross beneficiary) for the graduate student with the best performance in academic year. 2016-17.
Students are invited to submit their candidacy by filling out the appropriate form and the degree award by and no later than October 15, 2018 to the mail This email address is being protected from spambots. You need JavaScript enabled to view it..
By October 31st the winners will be announced.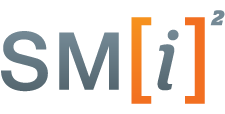 The Department of Computer Science has recently joined the Italian Mathematical Sector (a network of excellence Italian research centers with experience in Industrial Mathematics). It will be involved in the initiatives of the Mathematic Office and in the collaborative requests for business. Here is a description of the project: http://www.sportellomatematico.it/SMII/.
Notizie da UNIPI
Prestigioso riconoscimento per tre docenti del Dipartimento di Informatica

I professori Roberto Barbuti, Roberta Gori e Paolo Milazzo del Dipartimento di Informatica dell'Università di Pisa hanno vinto il premio per il "risultato teorico dell'anno" assegnato dalla International Membrane Computing Society (IMCS), grazie al lavoro "Multiset Patterns and Their Application to Dynamic Causalities in Membrane Systems". Da sinistra Paolo Milazzo, Roberta Gori e Roberto Barbuti. L'International Membrane Computing...

Il portiere elettronico El.Go. protagonista di un torneo di calcetto

Un torneo di calcetto molto particolare si è svolto al Liceo Carducci di Pisa: tre squadre, due del Carducci e una dell'IIS Santoni di Pisa si sono sfidate in un torneo cinque contro cinque. In campo però non erano schierati i canonici dieci giocatori, perché a custodire le porte delle due squadre c'erano due portieri elettronici, El.Go. (Electronic Goal Keeper), progettati e costruiti dal team del professor Luca Fanucci, del...