Home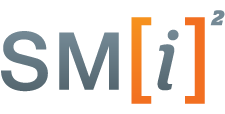 The Department of Computer Science has recently joined the Italian Mathematical Sector (a network of excellence Italian research centers with experience in Industrial Mathematics). It will be involved in the initiatives of the Mathematic Office and in the collaborative requests for business. Here is a description of the project: http://www.sportellomatematico.it/SMII/.
Notizie da UNIPI
È del dipartimento di Informatica dell'Unipi il miglior giovane ricercatore nel campo dei servizi cloud

È stato assegnato a Davide Neri il "SummerSoC Young Researcher Award", il premio come miglior giovane ricercatore per il contributo presentato alla tredicesima edizione del "Symposium and Summer School on Service-Oriented Computing", svoltosi a Creta dal 17 al 23 giugno 2019. Davide Neri è dottorando presso il dipartimento di Informatica dell'Università di Pisa e fa parte del gruppo di ricerca in "Service-Oriented, Cloud e Fog Computing"...

Terzo posto alla CyberChallenge 2019 per gli studenti dell'Unipi

I ragazzi dell'Università di Pisa si sono classificati terzi alla CyberChallenge 2019 che si è svolta il 27 giugno presso la Scuola Telecomunicazioni delle Forze Armate (Stelmilit) di Chiavari. Primi si sono classificati i ragazzi del Politecnico di Milano e secondi quelli dell'Università di Bologna. La competizione è stata introdotta dal sottosegretario alla Difesa Angelo Tofalo; la premiazione è stata effettuata dal ministro della Difesa...